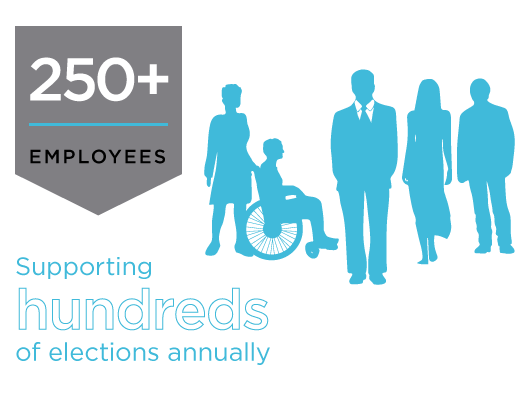 Dominion is driven by our commitment to superior customer service. With decades of collective industry-leading experience in training, support and implementation, our team of professionals strives for delivery excellence to meet today's election challenges in system implementation and project management. We aim to provide transparency and accountability in all that we do – on every level, for every election.
We are constantly investing in the development of technology that continues to set our products apart from the competition. Dominion's core technology focuses on the two key aspects of the electoral process - accuracy and transparency, while remaining nimble enough to meet the needs of any-sized election.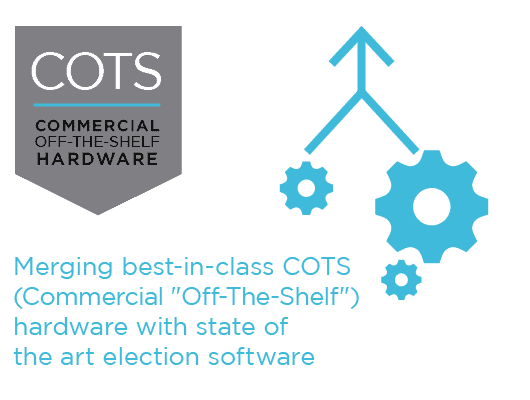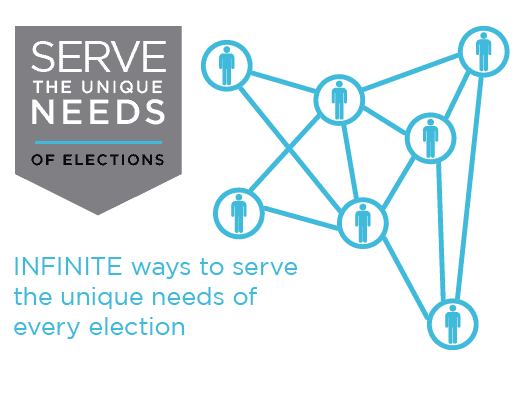 Recognized by Deloitte as one of the fastest-growing tech firms in North America, Dominion provides the highest level of election support services available. From initial project implementation through election set-up, ballot layout, multiple language audio, machine set-up and system testing, we deliver. We also provide testing, Election Day support, training, preventative maintenance, project management and ongoing election consulting.
We believe that by listening to our customers and putting them first we build relationships that are strengthened by trust and bonded by loyalty.  Working together we build voting solutions that are efficient, scalable, flexible, transparent and sustainable.  We are determined and committed to meet our customer's every challenge.  This is who we are.  This is the "Power of Partnership."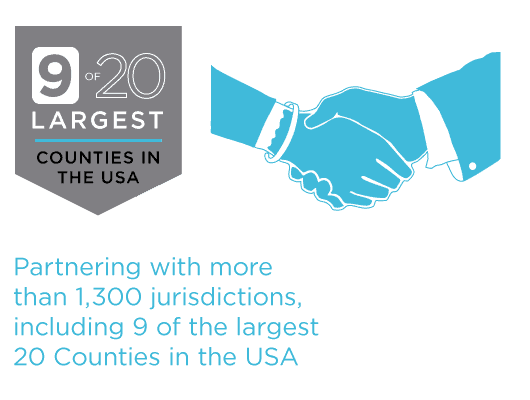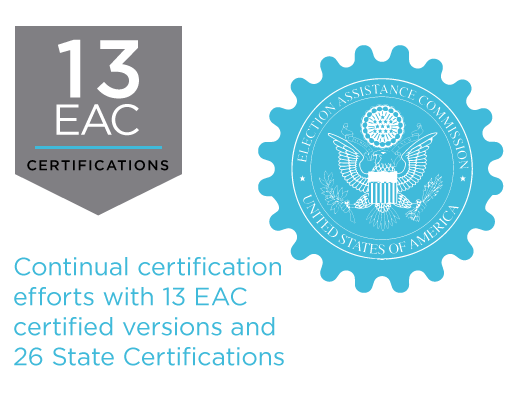 Continual certification efforts and complete commitment to customer satisfaction drives Dominion's innovation goals. Our latest updates and certifications deploy quickly to meet the challenges of complex election scenarios. We are always ready to create the tools needed to administer successful, transparent and secure elections.
Are you ready to experience the dominion difference in your next election?
With company locations positioned across four U.S. time zones, we are able to support our vibrant and growing customer base!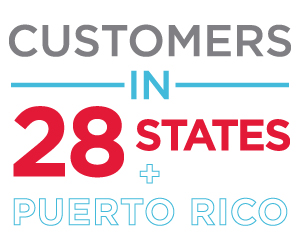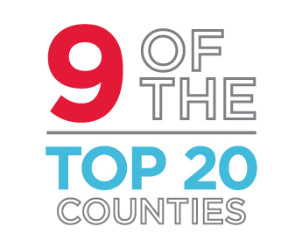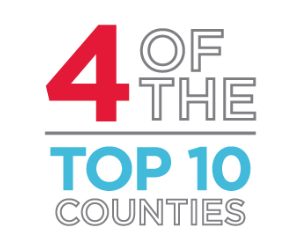 CO
CO
COLORADO
Democracy Suite serves 62 counties with all-mail and in-person voting solutions, including the efficient ImageCast Central and ImageCast X.
NV
NV
NEVADA
Designed for its Clark County debut in 2017, the ImageCast X with VVPAT now supports 16 of 17 Counties.
CA
CA
CALIFORNIA
Upgraded 40 counties in 2019 and 2020 to the latest state-certified Democracy Suite® providing in-person, vote center and mail voting solutions.
GA
GA
GEORGIA
2020 statewide voting system rollout, with 33,000 ImageCast X BMDs, serving 159 counties.
NY
NY
NEW YORK
84% of New York counties utilize Democracy Suite's precinct voting and tabulation solutions.
NJ
NJ
NEW JERSEY
Partnering with more than 70% of New Jersey counties, Dominion's flexible solutions paved the way for increased remote voting and transparent tabulation.
MI
MI
MICHIGAN
Ranked the #1 system by a state review panel in 2018, 65 of 83 counties have chosen Democracy Suite.
AZ
AZ
ARIZONA
Serving 2.2 million Maricopa County voters with Democracy Suite 5.5 paired with the ImageCast X, ImageCast Precinct, and ImageCast Central.
UT
UT
UTAH
Serving Utah's largest county with more than 550,000 Salt Lake County voters.
IL
IL
ILLINOIS
With the second-largest voting population in the U.S., both Chicago and Cook County rolled out the latest Democracy Suite for 2020.
AK
AK
ALASKA
Democracy Suite serves the Frontier State, including solutions for remote voting locations.
PR
PR
PUERTO RICO
Dominion Democracy Suite elected as the Territory-wide provider in 2015.
NM
NM
NEW MEXICO
Statewide voting system serving 33 counties, including support for Santa Fe's first ranked-choice voting election in 2018.