Updated: December 10, 2023
SETTING THE RECORD STRAIGHT: FACTS & RUMORS
Arizona | Colorado | Georgia | Michigan | Pennsylvania | Wisconsin | Back to Main
Dominion in Michigan

Michigan's state and local elections officials and Dominion have been inundated with outlandish, false allegations about election fraud following the 2020 election. Despite numerous election security experts, Michigan election officials, and U.S. Attorney General William Barr affirming there is no evidence of widespread fraud in this election, disinformation persists.
The boards of county canvassers in all of Michigan's 83 counties have certified their results in the Nov. 3 general election. Dominion proudly serves 66 of those 83 counties.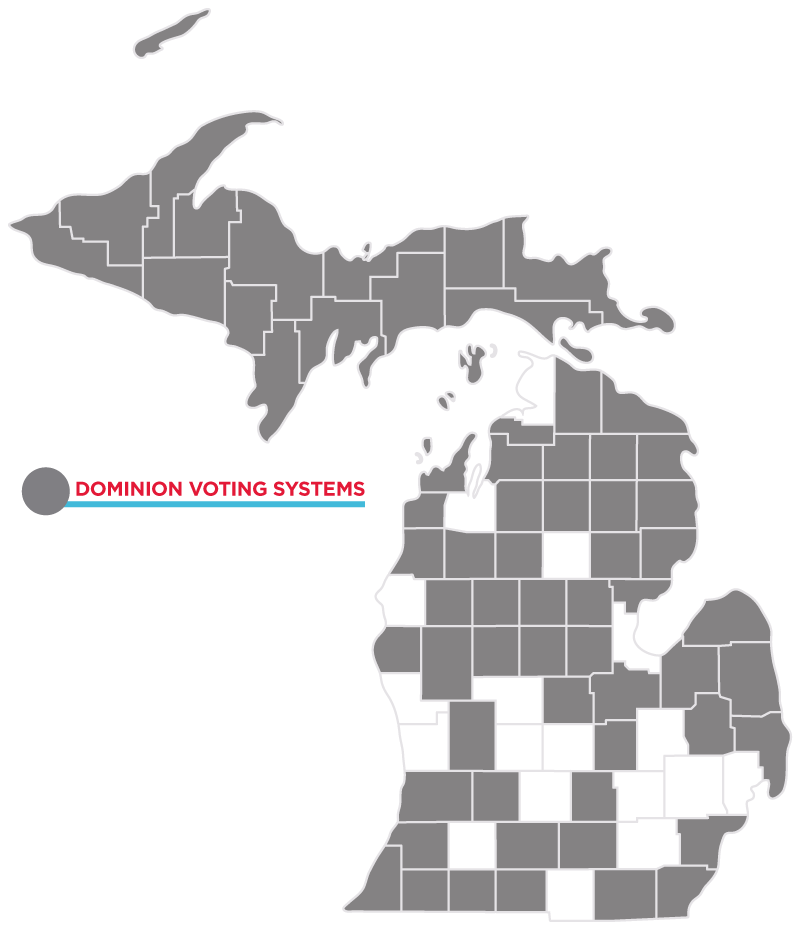 HERE ARE THE FACTS:

Wayne County Circuit Court Chief Judge Timothy Kenny found that claims of fraud during Detroit's absentee ballot counting were "incorrect and not credible."
The Michigan Secretary of State's office affirmed this, stating that absentee ballot counting was accurate.
The Michigan Bureau of Elections states, "There is no evidence voting machines in Michigan have ever been compromised or that votes have been changed."
All Dominion machines underwent preliminary and public logic and accuracy testing before the election.
This year, as an additional check on accuracy and security, the Michigan Secretary of State's Office will conduct a risk-limiting audit. All materials needed for audits, including paper ballots, are preserved by election officials for this process.
Testing was done publicly and conducted by election officials with bipartisan observers present.
Electronic voting systems must be approved by the board of state canvassers as mandated under Michigan Compiled Laws 168.795a.
The board conducts a field test of all new voting systems as part of the certification process.
In Antrim County, Michigan, an isolated user error not involving Dominion's system was quickly identified and corrected.
The human error in Antrim County did not affect election results.
Per the Michigan Secretary of State's office, the user error was quickly identified and corrected and had no impact on other counties or states.
MORE INFO: Arizona | Colorado | Georgia | Michigan | Pennsylvania | Wisconsin | Back to Main